UK Snow Map uses crowd-sourced #uksnow tweets to draw an up-to-the-minute map of where it is currently snowing in the UK.
To join in, tweet and include the following;
the hashtag

#uksnow

,
your

location

(as the first-half of your postcode or by geotagging your tweet),
and

rate the snow

that is falling out of ten (0/10 is nothing - 10/10 is a blizzard).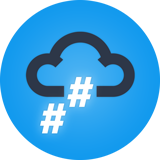 UK Snow Map
@uksnowmap
4/10 in LE65
12m
#uksnow LE65 4/10 Woo! It's snowing!
Check the FAQs for more information.
Follow @uksnowmap for updates.
Get the new #uksnow Map app on the App Store and Google Play now!
UK Snow Map is crafted by @benmarsh and uses the SocialMap.io Platform. Looking to build something similar? I'm available to hire at benmarshinteractive.com.